HomeWholesale Products : Kitchen Towels : Honeycomb Towel with Flat Band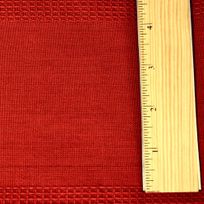 Honeycomb kitchen towels are very popular, even if they present a little challenge for embroidery. Our latest honeycomb solves that problem through a 4" flat-weave band right in the embroidery target area! Yes, you can now have the honeycomb and easy embroidery too.



The towel is approximately 18" x 27", is 100% thirsty cotton, and has a cloth loop on the back so it can be easily hung on a kitchen hook. Available in white, natural, red, green, and black.